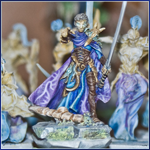 Posts: 1054
Joined: Sun Dec 08, 2013 7:40 pm

Thu May 01, 2014 2:46 pm
I mean if you are trying to find a new game to play, like in my case, let's say I wanted to play an online turn-based strategy game like Heroes of Might and Magic. I end up finding Dogs of War Online and I was very happy. I play my 1st match and by chance I get to play King of the Hill or VIP mode. Even if I read the game mechanics and understood it, It will only be very frustrating for me as I was originally expecting a deathmatch.
One of this players was quite high in ranking that week and even higher in next ones

maybe in full game - when we get more players - protection time for ranks 1-5 or 1-10 will be back and they will play only deatmatch or something like that.
but to be hones - while im happy that game gets many HUD/LOBBY upgrades - i seek mostly a balanced and challenging gameplay - that needs more fixes and diversity over visuals

ign: Draconnor, Cynwall player, 23 years in computer games, 14 years in battle games, 8 years in Confrontation Universe, 4 years of making own battle games.