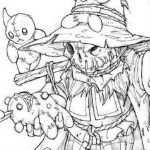 Posts: 32
Joined: Wed Mar 12, 2014 11:30 am

Mon Mar 17, 2014 7:04 pm
Ok thanks for all, I will try some new compos.
For Hod's Calculator, I'm already using it but in french. That saves a lot of time, truly

.
For the competition, as I sadly have a job that takes me a lot of time, the top 100 will be enough to catch some golds and buy new units with it. For now, it is not that hard to be around place 50-60. I'm sure being in the top 10 is much more difficult and hope that I could some day meet you there.
Once again, thanks for the help, I will come back (and back again) after some tests.