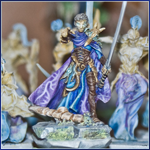 Posts: 1054
Joined: Sun Dec 08, 2013 7:40 pm

Fri Apr 18, 2014 4:17 pm
Deep Blue wrote:

Dragon_Warrior wrote:

I don't think it should depend on the unit type (sparkling/crossbowwolf/golem)

so up to 3 golems in 800 bracket ?

i think that 3 is the sweet spot for everything minus the legendaries, which are obviously unique units.
IMO maybe if each faction would have 12+ units...
now i would rather set (if forced to agree)
at 400ap
5 units for ap cost lower than 30
4 units for cost lower than 50
3 units for cost lower than 100
2 for lower than 200
but it needs whole company management rework

so i still prefere balancing ;P
ign: Draconnor, Cynwall player, 23 years in computer games, 14 years in battle games, 8 years in Confrontation Universe, 4 years of making own battle games.