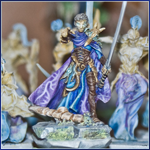 Posts: 1054
Joined: Sun Dec 08, 2013 7:40 pm

Sat Jun 14, 2014 9:30 pm
i knew that the big patch is comming and i don't even knew if somatic transfer will be present in it... but:

currently:

Somatic transfer can be cast more than once at a time (turn after turn up to two buffed unit with same non cumulative -2 penalty.
Additionaly when casted two times - drawback dissapears when first transfer ends - while second unit is still buffed (for free-no penalty).
ign: Draconnor, Cynwall player, 23 years in computer games, 14 years in battle games, 8 years in Confrontation Universe, 4 years of making own battle games.