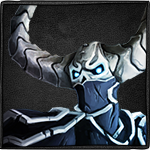 Site Admin
Posts: 184
Joined: Thu Feb 28, 2013 5:14 pm

Tue May 27, 2014 4:50 pm
Hi everyone !
I started working on a little wiki to put all major gameplay mechanics in one place.
You can find the page here :
http://en.wiki.confrontation-games.com/Dogs_Of_War_Online_-_Rules
I you think of important parts I forgot, feel free to comment here, I will try to maintain this page updated as a reference for anyone looking for details.
Dogs of War Online - Developper