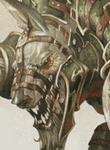 Posts: 844
Joined: Wed Nov 20, 2013 9:46 pm

Thu Mar 27, 2014 5:41 pm
today i experienced a nice bug. I got matched vs an opponent without being able to select my army.

what i was doing:

messing around with my army AP but on the lobby...and suddenly a match start, without me being able to select my units.

also...

bug nr 2 -> i won a match and i got stuck on the Loading screen showing me vs the opponent. I had to force an exit from the game.

EDIT: confirmed the first bug unfortunately...tested it twice.