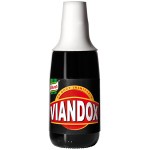 Posts: 16
Joined: Thu Mar 27, 2014 11:52 am

Sat Mar 29, 2014 11:18 pm
Confrontation TT tournaments where based on (alsmo) fixed and games with scenario. Deathmatch was only one of them (let's say that it happened once per four matches), this favored balanced armies.
IMO, if the dev's want it that way some slight changes can be made so that dog of war online reflect this. For example a force random scenario and make you select your army before the scenario and the opponent are chosen if you want to play a ranked game.
I found my old TT scenario (sorry in french), tournament scenario are under the category "Scénarios CDRF 2007"
http://confront2.cdl76.com/-Scenarios-.html
ça manque quand même de compo chêne rouge : Syriak 2nd incarnation (invocation d'animae) + prédateurs sanglants + sentinelle wolfen + guerriers 32