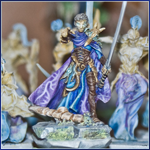 Posts: 1054
Joined: Sun Dec 08, 2013 7:40 pm

Fri Feb 07, 2014 9:11 pm
Why exacly paint number was cut to 8 after the closed beta?
Some of them was unbalanced or why?

I need white one or maybe orange for my sparklings ;P
ign: Draconnor, Cynwall player, 23 years in computer games, 14 years in battle games, 8 years in Confrontation Universe, 4 years of making own battle games.