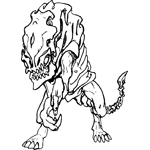 Posts: 45
Joined: Fri Feb 14, 2014 1:54 am

Mon Mar 03, 2014 10:43 pm
Cheeba wrote:Hi I'm Cheeba and I'm her to hold up the banner for Austria

I played Confrontation nearly from day one ... loved the beautiful minis, the stories, the art and the game.

There are no better minis in TT for painting than the Confrontation minis! ... before I became a father I painted quite many of them ... but now that I have a 15 month old minion running around in my Castle i need to protect them delicate beauties and put'em fare away. unfortunatly I don't see them any more ... here is a link to some of my minis mostly Confrontation

http://www.coolminiornot.com/artist/Cheeba

... damn how I miss those days when we were waiting for the "monthly" Rackham releases

hope this game is successful ... I would love to see more armies and minis! Keep up the good work!
Do I remember you from the old planetconfrontation.de website?
Find me ingame as Fleischpest